Our team consists of people presented below. We do have a great time together at Concealed Wines and we enjoy going to work. So far none of the person that has started to work at Concealed Wines has decided to leave the company. This we believe is a result for a workplace that proves it is in fact a great work place! Read below information to get to know our team a bit better.
SIMON KÄLLQUIST – PURCHASE AND SALES
Graduated in 2003 his sommelier education, at this stage one of the youngest sommeliers in Sweden. Simon has a professional background as sommelier working as sommelier and manager at the most well-established fine dining restaurants in Sweden as well as Norway. He has a great interest in wine and beverage products, as well as food, and not least the combination of food and wine. Simon has also a vast experience of blending of wine, after several years working with wine product development.
CALLE NILSSON – MARKETING AND BUSINESS ADMINISTRATION
Educated in Marketing and Management and had his Master degree from University of St Andrews, Scotland in 2007. Calle has previous experience working in the IT and Marketing sector, but also has been working part time in hotel and restaurant business for 8 years. He is a very eager entrepreneur bringing enthusiasm to Concealed Wines team. Calle likes being in touch with suppliers Concealed Wines works with.
EMMA BILL – OFF-TRADE MARKET PURCHASE
Emma has a background within economics and finance. She graduated from Linköping Unviersity in 2011 and has a master degree in International Business. Before starting working at Concealed Wines, Earlier Emma worked as an analyst at Ericsson. Emma speaks fluent English, Spanish and German. Emma has a great skillset, doing most of the work at Concealed Wines.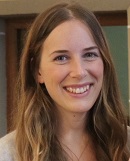 EBBA HEEROMA – OFF-TRADE MARKET PURCHASE
Ebba is a Swedish but grown up in France and Switzerland and speaks fluent French and English. She has a Bachelor of Science in Business & Hospitality Management from the reknown University Ecole Hôtelière de Lausanne. Before Ebba started at Concealed Wines, she worked in the Spa Hotel industry with business development.
MALIN PIERRE – LOGISTICS
Malin has been working at Concealed Wines since the Summer 2009. She helps with preparation of advertisement campaigns and marketing events. Except being a great member of Concealed Wines, Malin is also an excellent wife, in love with Calle.  Calle and Malin has a small daughter called Rut as well as a son called Pelle, that most certainly will be the next generation of Concealed Wines one day.
STINA ORUP – EVENT MANAGER
Assisting the team in product design. Together with Simon, Stina helps us out to improve design of labels  in order to meet our market preferences. Stina is a little sister to Simon Källquist, and even if she is only working half-time at Concealed Wines, she is still a great resource for the company.
CAROLA GERDIN – ACCOUNTANT/FINANCE
Carola is an energetic and optimistic woman with a background in Accountancy and Finance. When she is not at work, Carola prefers to run, travel around the world and participate in races. She is also a great cook. Even she still lacks a little in her knowledge of combining food with the perfect wine, however with help from the CW team, we are positive that she will soon master the skill of wine-matching.
EMELIE AXELSSON – OFF-TRADE MARKET PURCHASE
Emelie Axelsson has a background working as consultant for Swedish chamber of commerce in Italy. Earlier Emelie was working from the office in Milan, helping Swedish and Italian businesses to grow. Before her career in consultancy business, Emelie studied Management and Economice at Lund University. Emelie speaks fluent Italian and is a very important person in the organization with the focus on Italy.
CECILIA BARCK – SALES HO.RE.CA
Cecilia is in charge for ho.re.ca sales for Concealed Wines. She is a very dedicated salesperson with great skills to build long-term relationships with ho.re.ca clients. Cecilia has a long background working with B2B sales, on various positions including managements positions. Moreover Ceclia is sommelier educated with very good skills about wine but also beer and spirits. Except doing a great job, Cecilia is also a great Fisherman, actually same big interest as Ebba Rönneskog who is also a part of our team. Except to fish as hobby in her spare time, Cecilia also manages a soccer team in second highest division, called Brommapojkarna.
ALEXANDRA RAVELIUS – SALES HO.RE.CA
Alexandra is a young dedicated person with a great wine interest. From age 10-11, Alexandra has been working in vineyards helping her family (partly Americans) doing great wines in Californian and later after moved to Stockholm,  full-time working from young age during studies in various restaurants in Stockholm with surroundings. Alexandra is currently ending a sommelier education at Vinkällan in Stockholm and we expect she will graduate as number 1 in the class as the rest of team of CW.
RUBY – ASSISTANT
Ruby took a position in CW in October 2017. She came over one day and knocked at the door asking for some water. After that day, CW team agreed to have her in the office during the day between 10:00-15.30 on Monday-Thursday. Ruby's role is mainly to assist the Finance and Logistic department in various tasks (suitable for Ruby) but she also assists the rest of the team with good spirits. In order to get in touch with Ruby, please email any other team members.
AKSHAT REKHI – OFF-TRADE MARKET PURCHASE
Young talented Akshat graduated recently from Geisenheim University in Germany with a Bachelor degree in International Wine Business. Akshat also has experience working in the Wine industry on the restaurant side of the industry as well in hotel groups. Akshat has excellent Communication and administration skills.