Since 2008, the amount of alcohol taxes has been raised eight times for budgetary reasons and to reduce alcohol-related harm to public health. Finland was one of the first countries to implement comprehensive alcohol advertising regulations. Because Finnish alcohol laws are always evolving, this page provides a summary of domestic alcohol policy of Finland.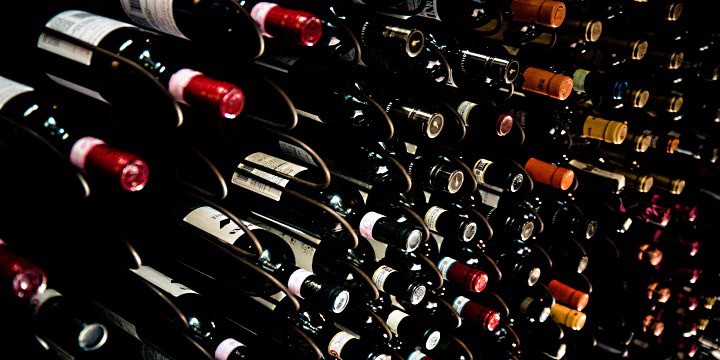 Alko is an independent company owned by the Finnish state and administered and controlled by the Ministry of Social Affairs and Health. Its business operations are based on the Alcohol Act (1143/1994), the Decree on the Operation of the Alcohol Company (243/2000), the Companies Act and Articles of Association.
The Ministry of Social Affairs and Health is responsible for the ownership steering and supervision of Alko Inc. owing to the special task assigned to Alko Inc in law. Alko's operations and its monopoly of the retail sale of beverages containing more than 5.5 percent alcohol by volume are based on the social and health policy objective of mitigating the adverse effects of alcohol consumption.
On this page you will find:
ALCOHOL MONOPOLY:
An alcohol monopoly is a government monopoly on manufacturing and/or retailing of some or all alcoholic beverages, such as beer, wine and spirits. An alternative for total alcohol prohibition could be alcohol monopoly. Alko performs the retail sale of beverages which contain more than 5.5% alcohol by volume. The only exception is local produced beverages that can be sold, by the farmer, but only with alcohol content maximum 13% alc. vol. Finnish alcohol tax rate for spirits is increased by 0.31 euros per liter and for wines it is increased by 0.42 euros per liter.
FOUNDED:
1932
AGE LIMIT:
In order to purchase and consume alcohol with an alcohol strength of 22 % alc. Vol. or lower, the age limit should be a minimum of 18 years. Apparently, in order to purchase and consume an alcohol beverage with an alcohol strength of above 22% alc. Vol, the age limit should be a minimum of 20 years. To order alcohol in restaurants, it is enough to be 18 years old for all type of beverages. Alcohol laws of Finland monitors age limit strictly while buying the alcohol from the Alko.
RANGE AND SCOPE OF SELLING POINTS:
ALKO has distribution network of over 350 stores and over 60 pick up points which cover the whole of Finland. Via the webshop, the range of more than 5,000 products is accessible to all Finns, with just a few clicks.
ALKO has 2,500 skilled employees to serve the customers. They know how to pair food and drink, and can help customers to find the perfect match for even the most challenging dishes.
OPENING HOURS:
The opening hours are Monday to Friday between 09:00 to 20:00 and on Saturday between 09:00 and 18:00.
SERVICE OF ALCOHOL RESTAURANT/BAR SECTOR:
The permitted time to serve alcoholic beverages are- 09:00 and 01:30. Local authority can allow even longer hours on special requests.
MARKETING:
For Alcohol beverages with an alcohol content of 22% or more, marketing is not allowed. Significantly marketing is allowed for the products which have a lower alcohol content. However there are various number of restrictions and regulations.
TOTAL CONSUMPTION:
In 2021, Finland's per capita alcohol consumption was 7.6 liters, measured in liters of pure alcohol.
DOMESTIC ALCOHOL POLICY
By limiting the alcohol distribution and its availability, the domestic policies try to control the level of consumption. In 1995 Finland became a part of the European Union and due to this, more liberal polices conducted which resulted in an increasing consumption of alcohol beverages.
Finnish alcohol import limit for a passenger is 1 liter of spirit over 22% ABV or 2 liters of spirits made of wine or any similar bases under 22% ABV and 4 liters of still wine and 16 liters of beer.
The Finnish citizens are the leader in the Nordic countries by looking at the average alcohol consumption per inhabitant. In other words, it is a big segment of consumers in Finland that drink much more alcohol than the average person.
In terms of trend you see the same trends as in Norway and Sweden, where wine increase its market share while stronger beverages lose market share. Beer keeps its market share without further changes.
The governmental institution in charge of the domestic alcohol policy is called Social- och hälsoministeriet. The policies first aim is to reduce the costs and causes resulted by alcohol consumption.
More Information:
» To know more about Alko – Finnish monopoly, click here.
» To know more about current and upcoming tenders, click here.
Questions and Answers about Domestic alcohol policy in Finland
Does Finland have a high rate of alcoholism?
In 2021, Finland's per capita alcohol consumption was 7.6 liters, measured in liters of pure alcohol. Alcohol consumption decreased by 0.2 liters per person compared to the previous year. Alcohol consumption peaked in 2005, then fell below 10 liters in 2012 and has been continuously declining since then. Finland has relatively high taxes on all forms of alcoholic beverages.
Can I buy alcohol in supermarket in Finland?
In Finland, the legal drinking age is 18. Every day until 21:00, supermarkets and kiosks sell beers, ciders, and long drinks with less than 4.8% ABV. Stronger beers and ciders, as well as wines and spirits, are exclusively available at state-owned Alko outlets (open weekdays 9-20 and Saturdays 9-18).
How does Monopoly function in Finland?
Alko's aim is to contribute to the promotion of healthy lifestyles and the well-being of Finns. Supply and demand is maintained by the Alko. depending on demand Alko announce the tenders for the required alcoholic beverage. Concealed wines helps to find products and helps producer to compete in the tender process till product placement if they win. You can find current and upcoming tenders here click here.
What are the labeling and marking requirements in Finland?
In Finland, Article 50 of the Alcohol Act expressly prohibits advertising and other forms of alcoholic beverage sales promotion. After winning the tender, Concealed Wines will advise producers on label requirements and promote through various sales channels.
Do public opinions influence alcohol policy in Finland?
The interaction between public opinion and official policy is constant and ongoing interplay, and alcohol regulations are no exception. Demand and supply for alcohol depends on the consumers buying behaviour.