Alko is an independent company owned by the Finnish state and administered and controlled by the Ministry of Social Affairs and Health.
Therefore here you can find information about ALKO and its tender process which is important for understanding the market structure. The following information can be found on this page :
General information about Alko
Tender process
Time line of the process
GENERAL INFORMATION ABOUT ALKO
In Finland, the state owned monopoly is called ALKO, which was founded in 1932. Alko is tasked with the retail sale of beverages containing more than 4.7 % alcohol by volume. The only exception is local produced beverages that can be sold, by the farmer, but only with alcohol content maximum 13% alc. vol. Since Finland is a part of the Euro zone, Alko purchases and sells all products in euros.
INFORMATION ABOUT ALKO´S TENDER SYSTEM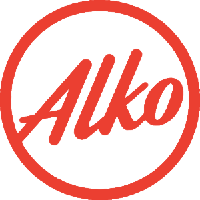 As the monopoly tendering system is quite complicated and difficult to understand we have tried to summarize the process. To us it is very important that the producers we represent understand the procedure and by doing so participate with us in an ongoing proactive work.
Many producers today misunderstand the procedure due to unclear information from Scandinavian partners and we really want to avoid this. We want you to understand how it works so we together can co- operate to do the best possible in trying to get your wines into the system. A clear market information gives you the oppurtunity to know the market as well as to the procedure to get into the market.
» To read about the domestic policy in Finland Market, click here
If you have further questions about how the system works after reading this document, do not hesitate to contact us at info@concealedwines.com
STEP BY STEP – HOW A TENDER IS CREATED
Step 1.
The Purchase plan is announced every 6 months, usually in May and November. The plan tells us about the specific requests that Alko is looking out for and it also tells us when we can submit an offer and when a potential launch will take place. We update the information on our Current tender section which gives all the information about the demand.
» To read the Current Tenders, click here
Step 2.
In order to participate in a tender, first of all your wine needs to meet all criterias stated in the description. For example – Region, vintage, type of closure, grape varieties etc. The wine will be judged on the basis of quality and price.
Step 3.
We submit the offers, Alko will review the offers after the deadline to submit the written offer, Alko will request samples of about 20 wines which they would like to taste.
Step 4.
A blind tasting is conducted with all selected wines that submit their samples on time. The best wine of the tasting (first taste/style then quality) is the winner and will be purchased.
A tasting panel of minimum 5-10 people will taste the wine and score the wine individually. The person in charge of the request will not score the wine. They score each offer 1-5, where 5 is the best score. They score more on the basis of quality and only on price basis if a wine receives the same score as another wine.
To see the tender process in a presentation form, visit our tender process page.
APPROXIMATE TIME LINE OF THIS PROCESS
Step 1. – Fill out the tender form
What: Fill out tender form and sign Authorization form, Concealed Wines will send you this information.
When: Week 1-4
Step 2. – Concealed Wines submits the offer to Alko
What: Concealed Wines sends in the offer to Alko. It takes approximately 8 weeks to get an answer if the wine passed this step and if they would like to taste.
When: Week 5 – 12
Step 3.
What: Send in samples within 4 weeks to Alko. Before that we want you to send samples to Concealed Wines, we will mark them properly and will provide you some instructions. We need 3 sample bottles and all have to look exactly how they will look like at a potential launch date. Along with samples, you also have to send a so called "target value" form filled out, Concealed Wines will send to you this form in advance.
When: Week 13 – 16
Step 4.
What: Alko will organize a tasting and you will receive a result within 4 weeks.
When: Week 17-20
Step 5.
What: If we receive a positive result in the tasting, launch will take place later about 2-3 months later.
When: Week 28-32