Concealed Wines has been working on the on-trade channel in the Swedish market. Below we present some of our key Ho.Re.Ca partners in order to provide you an idea about our on-trade clientele.
FARANG

At Restaurang Farang, they cook dishes with authentic Asian flavors created by carefully chosen fresh ingredients, modern cooking techniques and handicrafts without shortcuts. By combining the unique food and beverage experience with a warm and personalized service.
The restaurant serves south asian cuisine which combines food from Thailand, Vietnam, Malaysia and Indonesia. When we choose wines for Farang, we mostly go out of the food we serve. Our dishes have a big flavor variation and need drinks that can match the Asian tones.
They choose to select the wines according to the food pairing. As the dishes have a big variation of flavours, this food needs wines which can match the asian tone. Currently the restaurant has wines from everywhere and also have a variety of Asian beers to offer. Everything they offer is served in a relaxing and chill atmosphere with a warm welcome service.
»For more information about Farang
GRAND HOTEL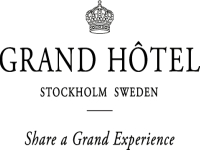 Grand Hôtel is a five star hotel located in Sweden, The Grand Hôtel has been home to celebrities, high-profile events and everyday bon-vivants since 1874. Situated in the best waterfront location imaginable, the hotel overlooks the Royal Palace and Gamla Stan, Stockholm's old town.
The Grand is also home to the classic Swedish Veranda restaurant, renowned for its traditional smörgåsbord, Mathias Dahlgren's awarded restaurants and the spectacular Cadier Bar.
Fedrik Lindfors who is the head sommelier at the Grand hotel, is a two time winner of the Swedish sommelier championship. He also won the Vana Tallinn Grand Prix earlier this autumn. This October, the Nordic sommelier championship was held in Finland and Fedrik mastered all of the tasks given with great proficiency and skill. The cedier bar as well as the restaurant offers a wide selection of carefully chosen wines.
»For more information about Grand Hotel
ESPERANTO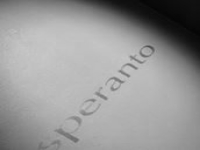 The idea of restaurant Esperanto was born on a deep-sea fishing boat just off the Cuban coast. The team had been rewarded the trip to Cuba after taking home the gold in the Olympics with the Swedish Chef team. While enjoying what their efforts had brought to them, they wanted to open a restaurant together.
They wanted to create a restaurant with no compromises, where gastronomy, service and environment acted as the foundation. The name Esperanto was adopted from the book "The Alchemist" by Paulo Coelho, wherein the language Esperanto is described as the language of universe.
The dining room, formerly the foyer behind balcony seating, is influenced by both modern and classic interior. That feeling of timelessness goes well in hand with our food, which may be best described as romantic, surreal and with touches of nature's elements. They put great care into selecting the finest food and beverages, and we love to surprise our guests with unexpected and finely composed flavours as well as presentations. Their main aim is always refinement, refinement, refinement.
»For more information about Esperanto
PUBLICO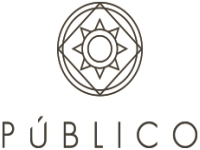 Restaurant Público is located on Rödbodtorget, in the middle of the city center. This place is a combination of restaurant as well as club. Think of Latin America, and there are probably a lot of spices, colors and beautiful rhythms, all this is part of Público.
The trendy F12 group's hook concept, which with ceviches, cocktails and dance music create a social and a place for dance party. The food is tasty and hot, and the volume of the music increases during the evening.
The menu consists of a wide selection of dishes that are influenced by the Peruvian and Mexican kitchen and created for sharing around the table. Exiting spice blends and heat is characteristic for the food and the restaurant offers an 18 meter long pisco- and tequila bar where the experienced staff prepares a wide selection of cocktails. Guests are encouraged to mix and match and try unexpected combinations far from the traditional way of dining.
»For more information about Publico
SENSUM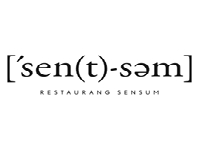 Sensum – Behind this ambitious neighborhood corner is Katarina Kaselli, former restaurant manager at DeVille, together with Johan Tengsved and Mikael Wretman, both with merits from Oaxen Slip.
The menu is of mixed European character and consists of a dozen smaller and medium dishes. If you want to share then you share, otherwise it will be as good to order a single dish as well. It is located in Vasastan.
»For more information about Sensum
SMÖRGÅSTÅRTERIET
Smörgåstårteriet is located at Dalagatan with of view of Vasaparken. Here you can taste small dishes from different landscapes – or classic sandwich cake(smörgåstårta) in the updated version.
It all started out with a catering request to the nowadays head chef of Smörgåstårteriet, Claes Björling, when he was working at Och himlen därtill in 2011. The task was simply to put together a smörgåstårta, and it became such a success that it triggered the start of Smörgåstårteriet.
And in 2012 the doors to Smörgåstårteriet opened, and from the start they actually served a nicer take on the traditional smörgåstårta for lunch. But the ambition level quite rapidly increased, and today the food is based on what is called a landscape tour. Taking you as a diner in the restaurant through different local produce and cuisine available in Sweden, reflecting the variety of produce available. A great concept, and with the level of execution that the chefs in the kitchen are capable of – you are in for a treat.
»For more information about Smörgåstårteriet
SPECERIET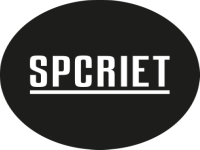 Speceriet – High quality at human prices combined with unpretentious and relaxed environment. The quality is maintained from the fine Gastronomy restaurant, but at more budget-priced prices and with spotless unpretentious atmosphere.
In the shaded little restaurant you will find long tables, simple pallets and a griffel board where you can read what the menu has to offer. Forget about planning months in advance. The specimen receives bookings but keeps a few places open and invites you to spontaneously hang out with friends and colleagues.
Like the rest of the concept, the menu is simple which tastes good and is innovative in a nice way. For lunch you will find three rustic dishes and choose take-away creeps the bill to just over the hundred. The specification focuses on local produce from small suppliers and the live menu changes according to supply. The food is complemented by crafts, wine or other beverages.
»For more information about Speceriet
AIFUR KRÖG & BAR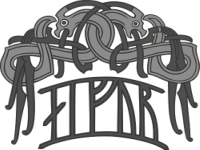 Aifur Krog & Bar is named after the legendary Viking ship Aifur and is the result of 15 years of gathering of knowledge and research about life, food and culture from the years 700-1100, topped with talented and knowledgeable staff in a fantastic venue in Gamla Stan.
The venue is approved for up to 150 people, of which 100 sit comfortably in the restaurant. The kro Aifur goes entirely in Viking style and consists of a cozy bar and a spacious hall with high ceilings for the restaurant.
They have done everything for the decor, food, music and atmosphere to remind you of how our old ancestors might have had it once. In the premises you will find exact replicas of objects found in graves and excavations throughout Europe.
»For more information about Aifur Krög & Bar
AKKURAT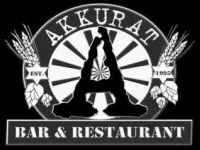 Akkurat opened in the fall of 1995, Since then they have been one of the leading beer themed restaurant in Sweden.
Their goal is and always has been to support the small craft breweries and work for a better beer culture. They now stock 28 different beers on tap. That is not in any way the largest number of taps in Sweden, but they think it is more than enough. Beer has to be turned over to maintain its quality. However, they have around 600 beers in the vintage menu. The restaurant serves high quality and in house cooked food.
Quote by the restaurant – "We love what we do and we do it with a lot of passion. We really like to see you here to be a part of it. Just be prepared; you might need to visit us a few times before you can fully grasp what we are about."
»For more information about Akkurat
ALOE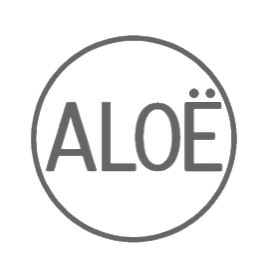 Aloë can be found in the southern suburbs of Stockholm. It is hidden behind an interior shop and a patio door in an apple tree-lined villa area and is one of Stockholm's most exquisite restaurants.
Aloë is the brainchild of chefs and owners Daniel Höglander and Niclas Jönsson, both of them have been gaining experience working in awarded restaurants as well as helped to gain michelin star.
The latin name "Aloë" roughly translates to "unknown origins" which illustrates the broad geographic variety of ingredients and inspirations that make up the menu. They deliberately chose as not to be tied to a particular cuisine as well as they work with the best produce wherever it comes from. Always highlighting quality ingredients married in intense but delicate flavor compositions.
»For more information about Aloë
ASTRID RESTAUARANT AND CATERING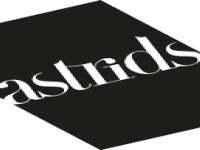 Astrid restaurant and catering are located in Ängby and Mälarhöjden. They offer swedish and french cuisine. It is a part of friendly neighbourhood and the owners believe that family is the central point in everyone´s life.
They want to emphasis on the importance of feeling welcome and want to always take care of their guests by relaxed and professional service. They have 2 restaurants as well as catering facility for events and weddings.
»For more information about Astrid
HOTEL AT SIX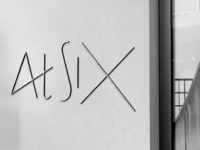 Hotel At six – A hotel where modern elegance takes shape. Where contemporary art meets design. Where dinners are spiced by breathtaking views. Where sleep is more beautiful and spaciousness is standard. There selfish details imprison and seduce.
The dining room in house is a restaurant with international classics and contemporary twist. At six you can explore a contemporary international and seasonal kitchen inspired from all over the world. Every detail is crafted with craftwork and devotion.
All this is possible with a company of selected wines, both in glass and in a bottle, and a high pulse. The restaurant offer to sit back and insip the atmospheric feel, seasoned with outstanding design and art.
»For more information about Hotel At Six
BABETTE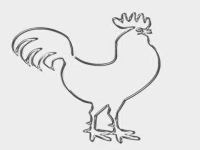 Babette is a restaurant that delivers pizza in the front room. The wine menu is constantly changing and carefully selected to match the outstanding pizza and à la carte options. Babette is located in the area of Sibirien in Vasastan.
The restaurant opened its doors in Jan, 2015 and there are about 20 seats and couple of seats on the bar There is a menu consisting of pizza and snacks, five to seven starters, two hot dishes, cheese and dessert. The menu is live and changed daily but the basic concept of pizza, snacks and a la carte is the same.
The same is for the wines, they have a philosphy to have new wines on their wine list. "The challenge is to put an interesting list and appealing wine list every day – when something is over, we will replace something new", says Fredrik Lundberg.
»For more information about Babette
BROSTUGAN CAFE AND RESTAURANT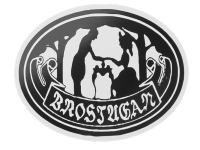 Brostugan Cafe and Restaurant operates from 1932 and offers an outdoor grill, miniature golf course, boat rentals as well as Banqueting and conference facility.
Brostugan is located in Kärsön, a small island in Mälaren, next to Drottningholm Castle. The Brostugan was built in 1776, the large leafy plot of the cottage and its own breweries give the outdoor seating a wonderful atmosphere. Here you can sit and have a nice meal, drink a well-stocked beer or just ice-cream.
Brostugan was renovated in 1932 by architect Ivar Tengbom. In the same year, a serving was opened, which was then outdoors in summer. Three generations in the same family have rented the service until 1990. Since 2006, Brostugan is run by Mikael Olsson from Solna in new direction. Today they have 280 seats outdoors and 100 seats indoors, divided into 30 seats upstairs and 70 seats on the ground floor.
»For more information about Brostugan
COMBO VINBAREN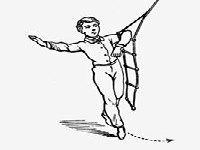 Combo Vinbaren is the youngest sibling in small PA & Co family, where the other family members are moderate PA & Co at Riddargatsbacken, Bistro Süd on Swedenborsgatan and Combo in the Garrison at Karlavägen and in the K25 food store at Kungsgatan.
Combo Vinbaren is thus the third restaurant in the Combo concept with simple classic dishes from around the world for on-site dining and for pick-up, all made from scratch with first-class ingredients in the kitchen of Combo on Karlavägen.
In addition to lunches and dinners with an expanded Combo menu, Jens Lundquist, sommelier and brasserie, provides a bar where they offer everything from simple wines of good quality to precious bottles from the wine world including champagne, of course, and anything else that's good. They will always have a wide variety of wines in different price ranges on glass as well as selection of cheeses, cold cuts and small dishes as accompaniment to the wines.
»For more information about Combo Vinbaren
DERELICT
Restaurang Derelict from inside is a cozy creep with cool industrial design awaiting. The food is an exciting variation of Scandinavian fine dining.
The menus come on handwritten sheets and are divided by the number of dishes you want to order. Expect exciting dishes such as nuts soup with brioche, clove cream and glowing enris or grilled garlic garnished with beef cuts and stocked grated cheese. The tasting continues with bigger dishes like a whole grilled streaming with vinegar and cabbage served in pork broth and pork tenderloin.
At Restaurang Derelict in Vasastan, the food goes hand in hand with what is in the glass. They offer tasty wines from both large and small wine producers, as well as beer from smaller breweries varied with more famous brands.
»For more information about Derelict
DJURET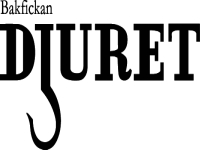 Djuret – This particular bistro is no place for vegetarians. Its name 'The Animal' gives a hint that only one type of animal is served here at any given time, depending on the season. This is considered to be the most sustainable way to manage meat.
The striking decor is inspired by hunting and butchery, with meat grinders as lamps and targets as art. Apart from this the restaurant offers a long wine lists which is best combined with the seasonal meat served there. The meat is served in fixed menu. The wine cellar is shared by the restaurants nearby and is bigger than the restaurant itself.
»For more information about Djuret
BRASSERIE ELVERKET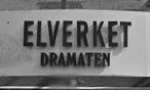 Brasserie Elverket is located in a local area of Linnégatan that was once ago just an electricity plant. In the same building where the restaurant is there is also the Dramaten theater branch, the stage electric power plant. It's culture, it's culinary and there is something French about Brasserie Elverket.
The furnishings were refurbished completely in 2010, but it appears that the surroundings and history were guided by the rework. The result was a charming blend of industry, theater and something that resembles the French twenties in new launches.
The menu at Elverket Brasserie is a classic brasserie menu. The kitchen uses Swedish raw materials and creates dishes with Swedish influences. Brasserie Elverket is a good venue if you want a continental feel over lunch or dinner.
»For more information about Brasserie Elverket
ENSKEDE VÄRDSHUS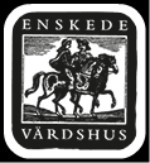 Enskede Värdshus is located just south of Stockholm in the idyllic suburban area amid 100-year-old villas and their lush gardens. With a quick walk from Globen you reach the inn in 8 minutes.
The inn is a family business and is mainly known for the good food and its fine ingredients.In the early 90's, the inn was a small local hooker with loyal regulars. In 1998, the house was rebuilt and changed to a full-fledged restaurant and was named Enskede Värdshus.
The inn consists of 5 rooms and a garden for outdoor dining in the summers. Several of the rooms have Gustavian decor and we can accommodate a total of 240 people. Outside there is room for about 80 people and in the party hall up to 70 people can hang out and enjoy good food and music. Enskede Värdshus The à la carte menu is changed 4 times a year and follows the seasons with a bit more powerful and richer food winter time and dinners and crispier food in summertime.
»For more information about Enskede Värdshus
FARSTA GÅRD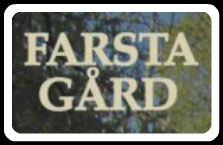 Farsta Gård is an association formed by local associations in Farsta and surroundings. They collaborate for meeting rooms and service to member associations.
Farsta gård is owned by one of Stockholm's city-owned companies "Stadsholmen" and is hired by Farsta Association Council, the main purpose is that local associations have access to meeting rooms. Some associations also have chancellor rooms here. Along with all these services offered, there is an in-house restaurant which serves daily lunches, menu meals, some classic pastries, they also have a party hall named Laden, which has rustic high ceilings.
The restaurant serves evening service on saturdays and caters to its party hall as per the requirements and meetings. The party hall has a capacity of 130 people and is also suitable for wedding or other private events.
»For more information about Farsta Gård
FIRST TAVERNA

First Taverna is a Mediterranean brewery, located in the center of central Stockholm. Here our Mediterranean favorites are served in a Swedish way.
First taverna is considered as a homely meeting place from early morning to late evening. Their motto is "Sharing is caring". Intermediate dishes are shared at the table and is also their favorite way to serve food.
At First Taverna you can find the wine list per glass as well as per bottle. They have a very carefully selective wine list, as well as Cider. The restaurant provides a south european atmosphere and is centrally located. First Taverna is famous for its luxurious Royal, containing cava, Creme de Cassis, lemon and crushed blueberries.
»For more information about First Taverna
FLICKAN

Flickan is a small restaurant set to the number of seats in the venue, whose menu is completely free from conservatism and instead supplies gastronomic conventions consisting of exceptionally fine ingredients.
The restaurant is located in the old city of stockholm "Gamla stan" and serves modern european cuisine. The most amazing thing about the place is the wine list as the restaurant has 2758 wines. They serve a menu with a glass of wine as well.
They also provide the possibilty to book a walking dinner menu, it is for the people who want to taste the entire gastronomic block under one single night, they can book a walking dinner. This means that you under this evening will eat at the kitchen counter at Flickan. The signature dishes from all the three partner restaurants with a starting glass at the wine bar and a comfortable ending after dinner cocktail or coffee.
»For more information about Flickan
GRAPPA MATSAL & BAR

Grappa Matsal & Bar is located in the Vasatan district, The kitchen focuses on Italian traditional dishes and served here from pasta to pizza and antipasti. Grappa also has a cozy bar and a lounge where you can sip a drink to order something from the à la carte menu.
The ambience of the restaurant is desiged giving a modern as well as classical touch. They offer about 100 unique sorts of grappa, which makes this place one of Scandinavia´s largest grappa range. The bar menu offers a wide range which gives the guests an oppurtunity to discover alot.
The restaurant also offers a newly renovated Chambre Separée, which can be booked for events, particular suggested menus for food and drinks are offered and special food or wishes can also be offered in advance. The restaurant also does after work events where the guests have a good relaxing atmosphere and a possibilty to drink a good relaxing wine, beer or cider.
»For more information about Grappa Matsal & Bar
GRODHAVET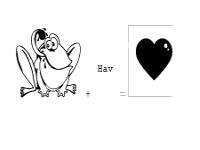 Grodhavet is located at Karlberg´s beach, this place is close to the water which is a happy meeting place for everyone- families, dogs, friends, local people as well as travellers.
This restaurant is open for lunch and dinner as well as for just coffee or else some drinks. It is perfect on summer days as it has a outside garden with an amazing view. Although this dream project opened by Tobias And Jurirat offers a variety of food as well as drinks menu.
Grodhavet also offers a friday grill buffet as well as some seats with a small beach where you can put your feet in the sand and enjoy the surrounding along with a drink. The restaurant is highly recommended on internet because of its amazing view and tasty food.
»For more information about Grodhavet
HALLWYLSKA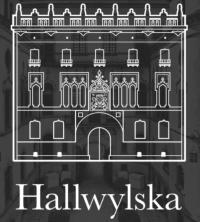 Hallwylska- The impressive palace building was ready in 1898. The house was supposed to fill three purposes: being a home in the winter months, an office for the family company and a space for art collections.
Now the palace courtyard has been given a new purpose, to act in the summer for both the Hallwylian museum's visitors and those visitors who just want to enjoy a place in the warmth with a lovely atmosphere and beautiful surroundings.
The restaurant is open every day throughout the summer and offers a good drink list as well as a quality selection of light dishes and salads. Their vision is that you as a guest will be able to eat and drink well in a unique environment in central Stockholm. Their summer menu offers dishes with flavors from traditional Southern European cuisine.
»For more information about Hallwylska
HORNSTULLS BODEGA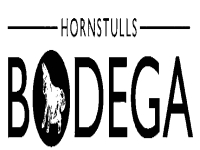 Hornstulls Bodega is the name of Tjogen's new wine bar. If translated it means winehouses, but they primarily associate the word with a relaxed, lively and unpretentious atmosphere.
The philosophy is to serve good and generously priced wines from Europe and to constantly vary the range of beverages. The dynamic wine list includes everything from splendid pavor to new and genuine wine tasting sipping along rustic long tables.
If you are not sure which wine you should choose, you can count on the right labels and get the best advice from the people in the bar. Knowledge is the fact ample – bodega run by sommelier duo Fredrik Iveskär and Robert Andersson who has previously worked in places that animal , Pubologi , PM & Friends and Fäviken. Although the focus is on wines, there are not only options for wine enthusiasts in the bar but also you find beer and other drinks.
»For more information about Hornstulls Bodega
HYBRID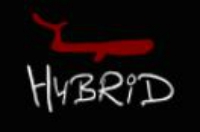 Hybrid restaurant is not just a restaurant but is also a beer pub which is located in Entskede. "Crafts of Time" and "Fish and Beer" in beautiful association, two expressions describe this place well.
Some members have worked in England from where they get the concept of Beer drinking, thats why the restuarant has a wide selection of macro, micro and craft beers.
The owners have a passion for natural wines and are impressed by the processing of wine. Although the main focus is on fish and beer. They aim to make this place as the second living space or a social place where all visitors can celebrate everyday, a holiday or just a hangout.
»For more information about Hybrid
KAJSAS FISK

Kajsas Fisk is located in Hötorsghallen which is an obvious place for a fish restaurant. It is operating for 30 years and in these years the menu is refined from classical to paradise recepies which is sold at an affordable price.
Although the drinks list is not very long but they offer wine per glass as well as per bottle. This place is for fish lovers who want to try the recepies along with a relaxing matching drink.
The restauarant offers Swedish as well as international feature dishes. There is a possibility for some extra luxury on friday evenings where you can order a wine or beer from the bar and you get to taste a simple tasting dish as an accompaniment. The place is reviewed well and also known for affordable seafood.
»For more information about Kajsas Fisk
LA MADRINA
La Madrina means Godmother in Italian. A symbol of the family in Italy. Here they offer classical Italian cuisine with an innovative twist. The place is 2 in 1 as upstairs you can find an exclusive Italian restaurant with the best wine list. In contrast to this, it's festive mood if you go downstairs. A Bar with higher music, pick food and spumante.
The bar downstairs is called Cichetti. The concept of cicchetti comes from Venice and is new in Sweden. Italian snacks like carrots, cheeses, seafood, pizza and pasta are served in a relaxed setting. Guests can drop in and have a bite to eat along with the drinks without costing aot (Maybe just a slice of gourmet pizza topped with pork).
Of course, at La Madrina in Östermalm , Italian wine also plays a big role in the evening's enjoyment. On the wine list you will find many fine wines from, among other things, Tuscany and Sicily, as well as an impressive list of grape varieties.
»For more information about La Madrina
LANDET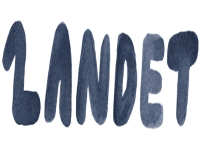 Landet means "countryside", and this restaurant in the south of Stockholm was once a post office in an area built to house workers at the nearby Ericsson factory. It remains a social hub. The Kunstfack art school is just over the road and has turned the area into a breeding ground for hipsters.
Here you enjoy a fusion of Swedish seasonal and French cuisine. Options include sea bass, chanterelle risotto and fish stew. In summer you can eat, drink and enjoy the sun in the country's outdoor dining area.
At Landet, many things happen at the same time, the large dining room has many long tables with a mingling-friendly bar, and the place has opened the facade with a new glass party inviting the "cozy sofa corner". There are countless drinks in the bar and it is very common that you participate in an evening dance which takes place there. It is also possible to rent the upper floor for parties or events.
»For more information about Landet
MATILDE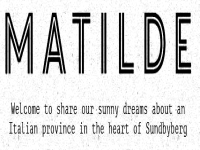 Matilde is located in the heart of Sundbyberg. It serves traditional Italian food, have a deli of carefully selected delicacies and a pizzaria with a custom made wood oven from Italy.
It is a 160 cover in the restaurant. The restaurant offers the guest to take the recipe home if the guests like a particular dish. It is considered a giant restaurant in the area. Marble, white painted wood, mirrors and sparkling lights set the mind of a stylish Italian place in New York, but the gastronomic roots bring more of their nutrition from La bella Italia than Little Italy. In the large open kitchen, it thaws a couple of tons of heavy hand-knuckled woods in copper ("we had to tear a wall to get it in").
The owners believe in having no secrets, there special way of cooking and having their own yeast culture leads to deliver a good variety of pasta, pizza and a la carte menu. This place is recommended for families with kids, as well as after work gangs or party people.
»For more information about Matilde
MORFAR GINKO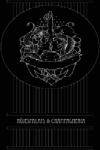 Morfar Ginko is one of Stockholm's most popular bars. It's a place for mingling, hanging out, or even playing a game of ping-pong. The DJ works from a loft above the bar, which makes the place feel roomy.
There's a courtyard open in the summer and a great bar done up entirely in white downstairs which is opened sometimes. Apart from drinks, Morfar Ginko has a eating place called Papa Ray Ray where they serve a small food as well as Dessert menu.
The food served is European cuisine and the place is recommended for after work parties as well as a good affordable place to hang out. There is also a barber in the basement, therefore the place is known for drinking, some Cava variety, compete in quizzes as well as getting your beard shaved.
»For more information about Morfar Ginko
PUBLICO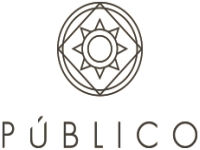 Publico is a modern, cozy and innovative bistro in the Old Town, which gives a wonderful intimate and inviting atmosphere. They have previously been multiplied by the Bib Gourmand in Guide Michelin and serve seasonal produce from land and sea.
Their menu is called Neo and is based on carefully selected and seasonal ingredients from land and sea, which you can enjoy in their premises where you will find long tables, rooftop bags and painted wood panels.
In addition, they have one of Sweden's largest wine cellars, which is even bigger than the restaurant itself. There are about 2800 articles. One tip is to peek through the wine list before your visit and order in advance, which facilitates logistics, as the basement is located on the other side of the neighborhood.
»For more information about Publico
RÖTT
Rött is in the heart of Birkastan. Rött means red and the aim of the restaurant is to spread joy and happiness same as the colour red does.
The main motto is quality over quantity, without hassle and frills. Careful food is prepared from carefully selected ingredients and delicious wines are served. With the combined experience, food pleasure and their great passion for food and wine, Rött hopes to offer a delicious meal in the best way.
The restaurant serves classic food in modern way, they have an open kitchen which offers food inspired from all over Europe, flavoured with Swedish cuisine. Red stands for love, temperament and cohesion, therefore it is a perfect meeting place. The wine list combines of mostly Italian wines and many varieties can be found on the beverage menu.
»For more information about Rött
SIXTEN & FRANS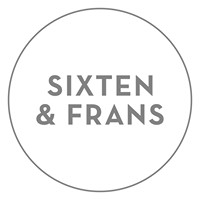 Sixten & Frans is a restaurant and bar with a kitchen that is characterized by a modern Swedish setting for, above all, the gastronomy of French and southern European cuisine. The menu is updated continuously after the season's raw materials and influences.
On the beverage side they want to offer well-designed cocktails along with an exciting beer tender and an ambitious wine list with a great focus on food and drink in combination. The menu is changed regularly according to seasonal availability of ingredients.
Apart from in house restaurant and bar, Sixten and Frans also has a catering service who offer not only catering for parties, wedding or company events but also for small occassion like three course menu at an apartment or just a barbeque in the garden.
»For more information about Sixten & Frans
SJÖPAVILJONGEN
Sjöpaviljongen lies the Sjöpaviljongen, an archipelago island almost in the middle of town. Here you can enjoy classic Swedish cuisine – home cooking made with high knowledge, care and raw materials of the highest quality.
The menu is inspired by seasonal changes with a focus on Swedish classics. With the entire Essingefjärden glittering outside the windows we can offer a unique atmosphere all year round. During the summer you can visit this place also by your private boat and can just dock your boat in the parking place.
This place is open all the year round, they offer all type of events- weddings, baptism as well as funerals. Special menus and beverage list are created for festivals all round the year.
»For more information about Sjöpaviljongen
STORSTAD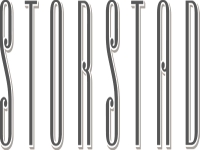 Storstad had opened its doors in the summer of 1999. Since then, they give their guests an experience of innovation lust in the form of Swedish-French cuisine and premium drinks from around the world.
The hearty menu attracts exciting combinations of flavors and ingredients. Quality and innovation are something which they carry with them in everything they do. We are working hard to find that little extra to glorify your time at Storstad.
The bar serves a mix of new and old cocktails, wines, beers and champagnes from the best manufacturers in the world. With the restaurant manager Christel Molin, they constantly keep the wine list alive and current, adapted to the menu as well as according to the wine-minded guests.
»For more information about Storstad
STRANDEN BAR & MATSAL

Restaurant Stranden Bar & Matsal is literally on the beach, or more specifically on Hornsbergs Strand, with Kungsholmen's best view. Here you look straight across Ulvsundasjön while sipping a drink from the bar or eating some of the classic dishes In the lounge,
After work is arranged from wednesday to friday and it is great to have a drink in one of the spacious armchairs.During the weekend, Restaurant Stranden Bar & Matsal serves classic lunch dishes such as meatballs, caesar salad and burgers. If you go there on a Sunday you will find a brunch filled with American and European ingredients along with Swedish sandwiches. On Saturdays, hamburger lunch is served where guests build their own burgers and combine their own shakes.
The dinner menu offers flavors from the sea, such as fish and mussels, but also other classic dishes, from house to Italian pasta and grilled burgers. Several dishes are also served for the little ones along with milk or juice.During hot days, the experience may even be combined with a dip in the lake or a long walk along the water before or after the restaurant visit.
»For more information about Stranden Bar & Matsal
THE HAIRY PIG DELI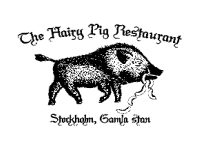 The Hairy Pig Deli begins as a dream during a wild boar hunt in the Loire Valley in France. Chef Joseph Turner has an idea to one day open up a restaurant "The Hairy Pig". Little does he know that one day the dream will come true, but much further north with future wife and business partner Karolina Turner.
After accomplishing their studies in Spain, Joseph and Karolina move to Sweden. Joseph gains experience in Swedish cooking under Chef "Peter Nordin" before becoming Head Chef of "Villa Godthem" in Djurgården. Karolina on the other hand, continues enhancing her practical knowledge at Destination Sigtuna after having worked at Diplomat Hotel in Stockholm, W Hotel Barcelona and Hard Rock Café in Paris and many more.
In May 2014 the owners Joseph and Karolina open up the doors to their first restaurant, The Hairy Pig Deli with specialties such as home made sausages, pulled pork, home smoked salmon. The aim is to spread their passion for home made, high quality food products and beverages.After the success of The Hairy Pig Deli, Joseph and Karolina decide to open up their second restaurant with their team.
»For more information about The Hairy Pig Deli
TROXHAMMARS GK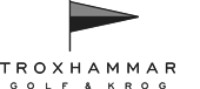 Troxhammars GK is a golf club which was opened in the year 1988, and also has an in house dining place which serves a menu as well an a la carte menu.
The golf club currently has 18+12 holes in the Erekö municipality west of stockholm. The golf club offers courses for beginners as well as golf vacation. The club hosts many company competition as well as trainings.
The Troxhammers restaurant has great experienced chefs, one of the quote from the team- "Delicious food from the ground with high flavors, classic and modern touch with an innovative think.". The restaurant works closely with the golf club commitee and is very responsive for the customers wishes.