[two_third]
DEFINITION:
A certification which states that the company producing the wine take its social responsibility and make sure that the welfare for all people involved in production reach a certain standard.
DESCRIPTION:
We notice an increased demand on Fair-Trade certified wines. This trend will grow and follow the organic certification trend we believe. UsuallySystembolaget ask for Fair-Trade certification but in the future we believe that they will allow some other certifications as well less recognized in Europe.
RELEVANCE OF TREND:
Strong, both because the market wants it but also because it is a political goal set by Systembolaget to promote this kind of certified wines. We believe this trend will start in Norway and Finland as well with 1-2 years time.
STRONGEST INPUT FACTOR:
The end-consumer and the Systembolaget
RELEVANT LINKS:
Fair-Trade – The most recognized certification
READ ABOUT THE OTHER TRENDS
THE PET-BOTTLE FORMAT
LIGHTWEIGHT BOTTLES
[/two_third]
[one_third_last]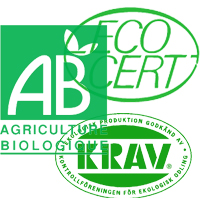 [/one_third_last]